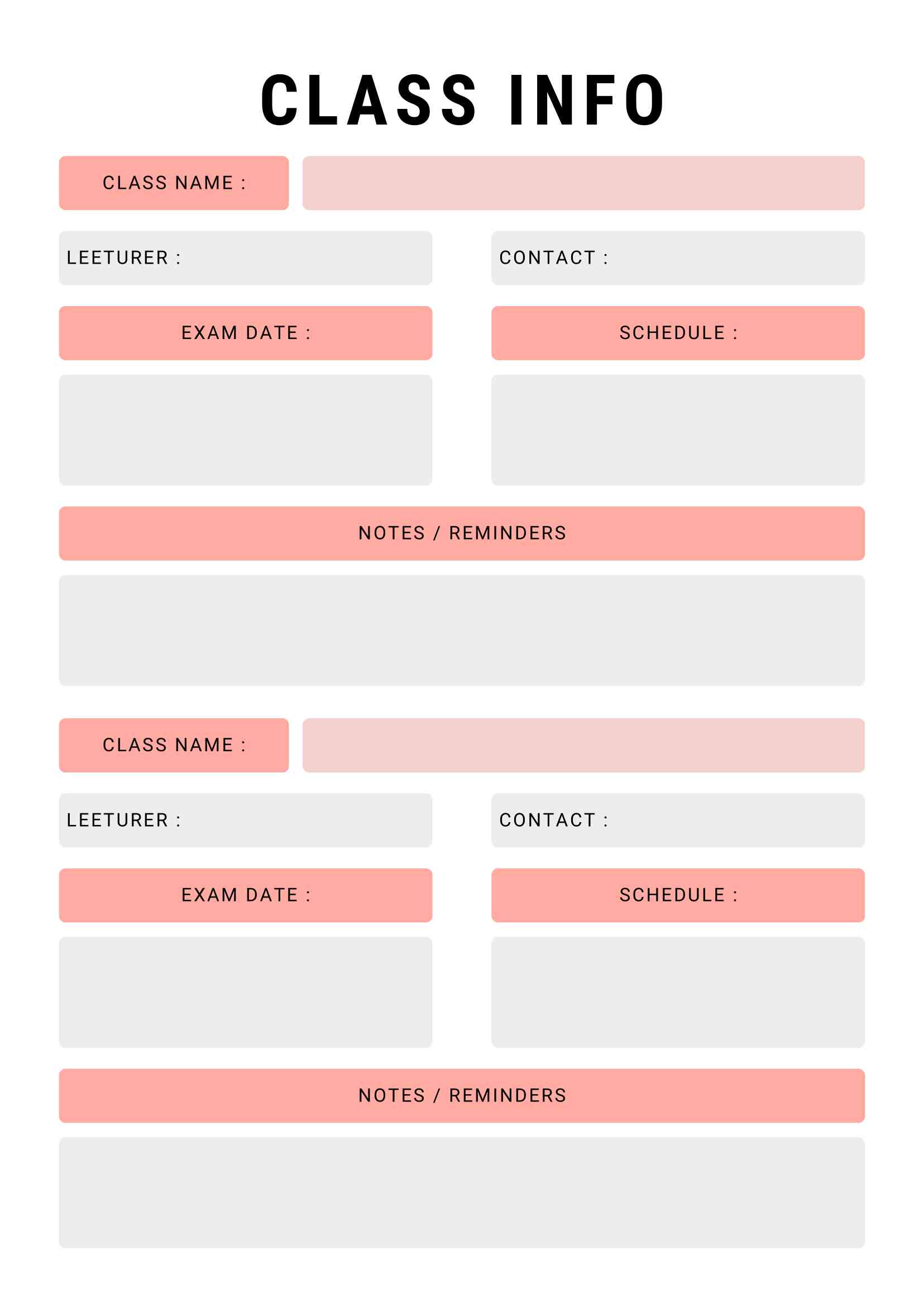 Version
Download

0

File Size

8.89 KB

File Count

1

Create Date

April 9, 2023

Last Updated

April 9, 2023
10458 Pink and Gray Class Info Planner
The Pink and Gray Class Info Planner template created by Template Care.com is a versatile and visually appealing resource for teachers and schools. The template features a stylish pink and gray color scheme that is both professional and pleasing to the eye.
The layout is well-organized, making it easy for teachers to plan and schedule their lessons, assignments, and assessments. The template also includes sections for class information and student data, making it a comprehensive resource for teachers to keep all their class information in one place. The template is customization, allowing schools and teachers to add their branding elements and adjust the color scheme to match their preferences.
Template Care.com provides a downloadable word template, making it easy for schools and teachers to edit and use the planner for their specific needs. Overall, the Pink and Gray Class Info Planner template is a great option for teachers and schools looking to organize their class information in a visually appealing and practical way.