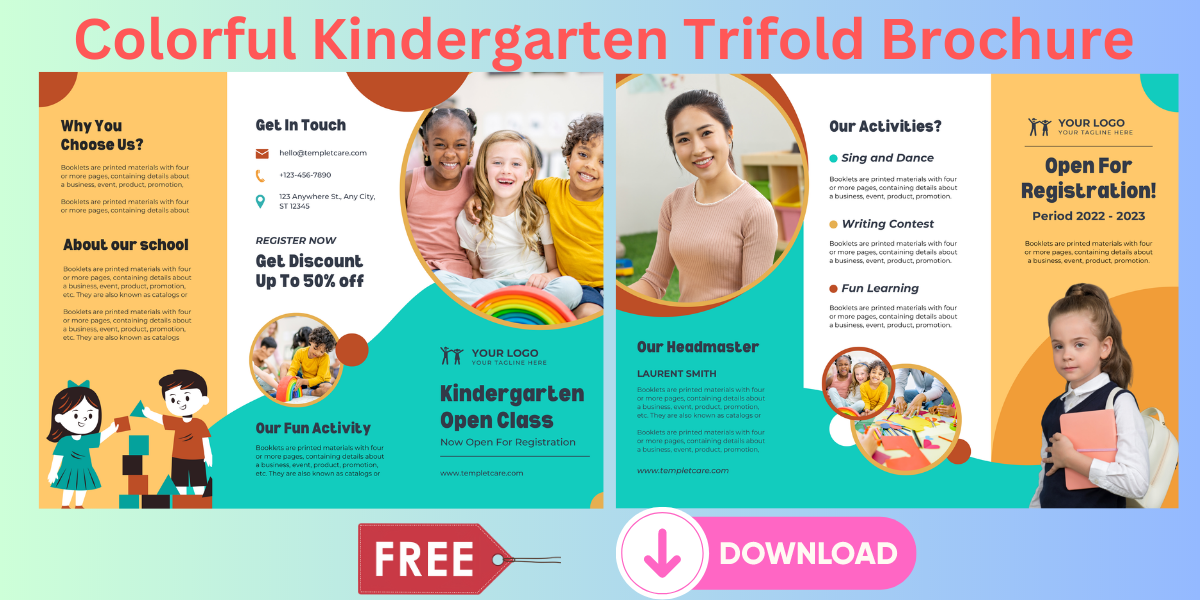 Version
Download

0

File Size

4702KB

File Count

1

Create Date

April 2, 2023

Last Updated

April 2, 2023
10217 Colorful Kindergarten Trifold Brochure
The Colorful Kindergarten Trifold Brochure, created by TemplateCare.com, is an attractive and visually appealing brochure template that is perfect for those looking to create marketing materials for their kindergarten or preschool.
The brochure is available for download as a Microsoft Word template, making it easy for users to customize and personalize the content to fit their specific needs. The bright and cheerful colors used in the design are sure to catch the eye of potential clients and convey the fun and engaging environment that awaits young learners.
With TemplateCare. com's user-friendly interface, creating a professional-looking brochure has never been easier. Download this template today and start promoting your kindergarten or preschool in style.