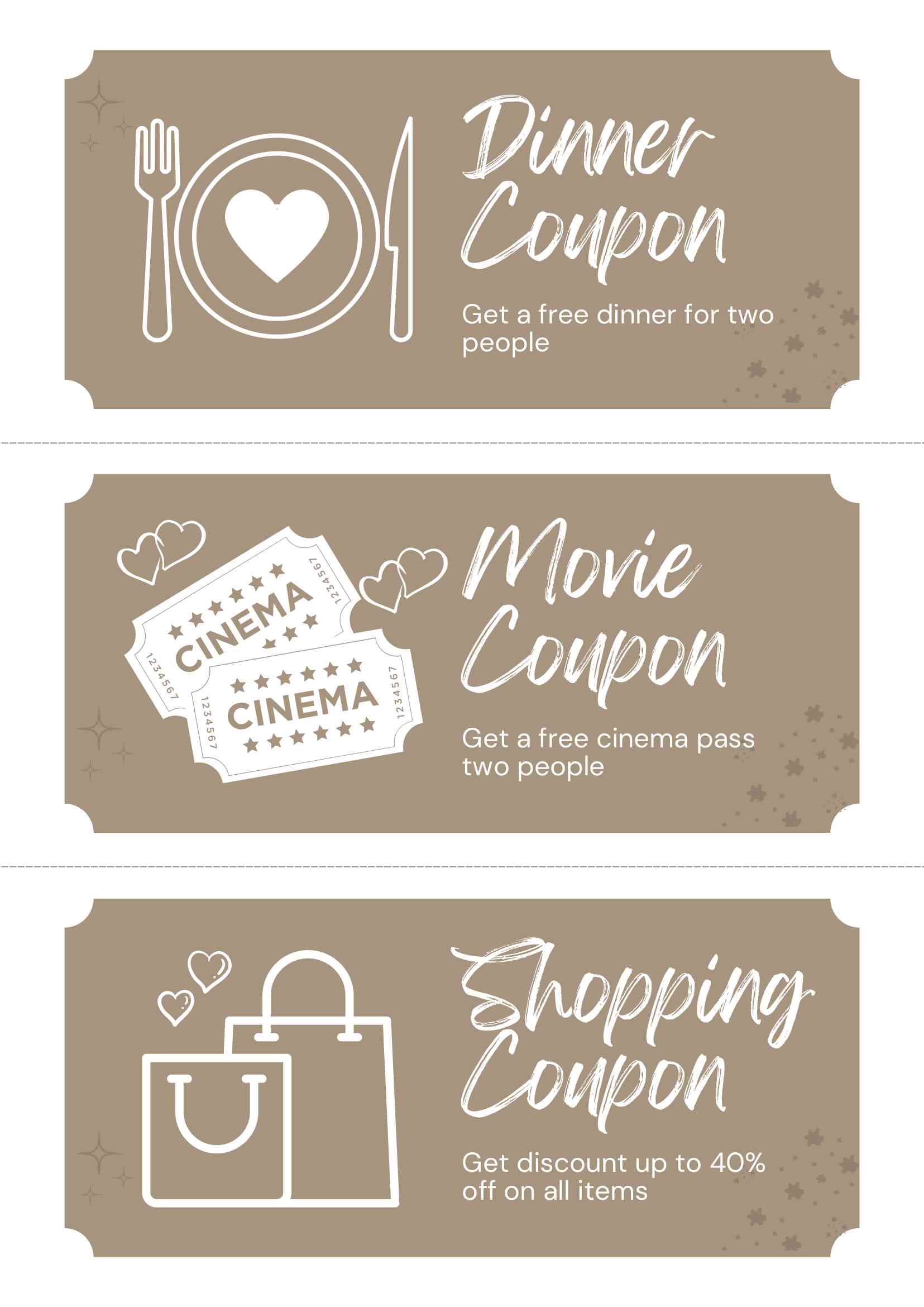 Version
Download

0

File Size

199 KB

File Count

1

Create Date

April 10, 2023

Last Updated

April 10, 2023
10194 Brown Illustrated Love Coupons
The Brown Illustrated Love Coupons are a charming and romantic template offered by Template Care, designed to help couples express their love and affection in a creative and playful way. The template features a series of illustrated coupons with cute and whimsical designs, each offering a unique gesture of love and intimacy.
The coupons can be easily customized, with editable text fields that allow you to personalize each coupon with your own special message or activity. The template is available for download in Word format from Template Care, making it a simple and affordable way to create a thoughtful and personalized gift for your significant other.
Whether you're looking to spice up your love life or simply show your partner how much you care, the Brown Illustrated Love Coupons are the perfect choice for a romantic and memorable gift.