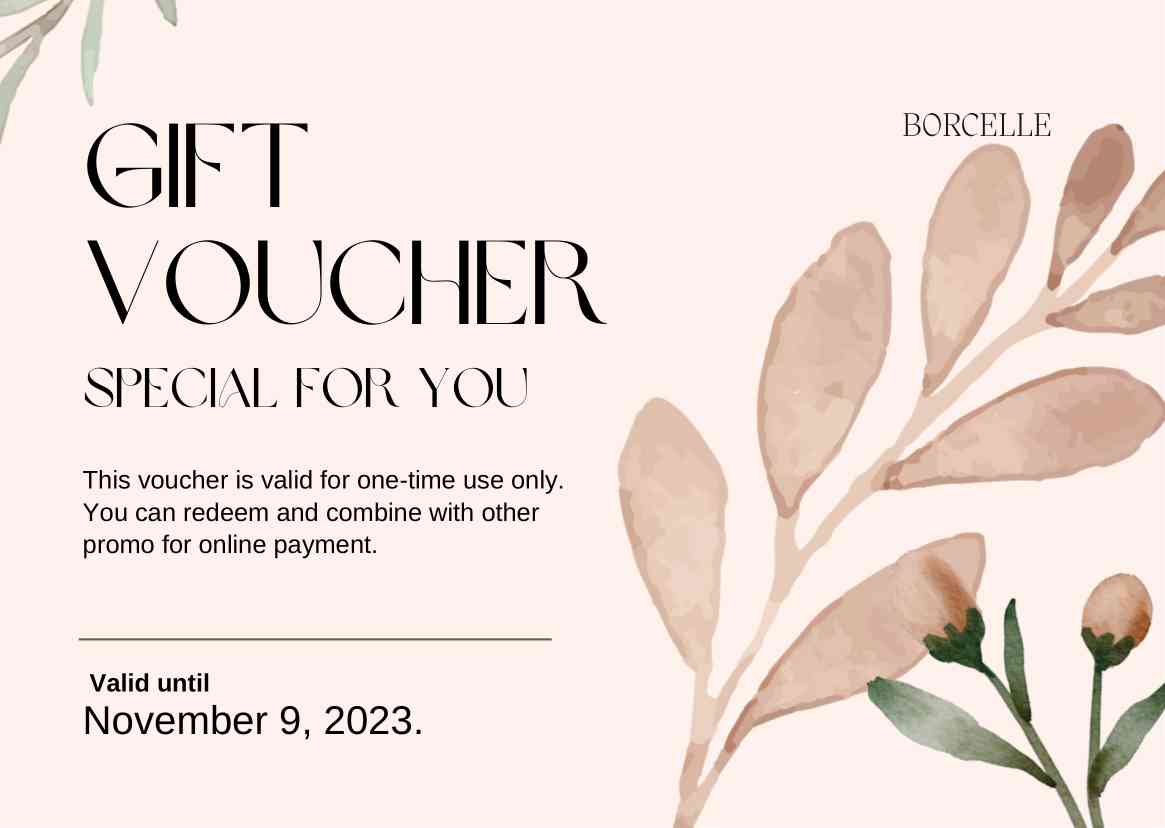 Version
Download

0

File Size

2.34 MB

File Count

1

Create Date

April 10, 2023

Last Updated

April 10, 2023
10190 Beige Modern Floral Watercolor Gift Voucher
The Beige Modern Floral Watercolor Gift Voucher is a beautifully designed template offered by Template Care.com. This template is perfect for those looking to create a stylish and sophisticated gift voucher for their business or personal use.
The beige background, combined with the modern floral watercolor design, creates an elegant and trendy look. This template can be easily downloaded in Word format, making it simple to customize and use for your specific needs.
Whether you're running a business and want to offer gift vouchers to your customers, or looking to create a personalized gift for a friend or loved one, the Beige Modern Floral Watercolor Gift Voucher template is a great option to consider.