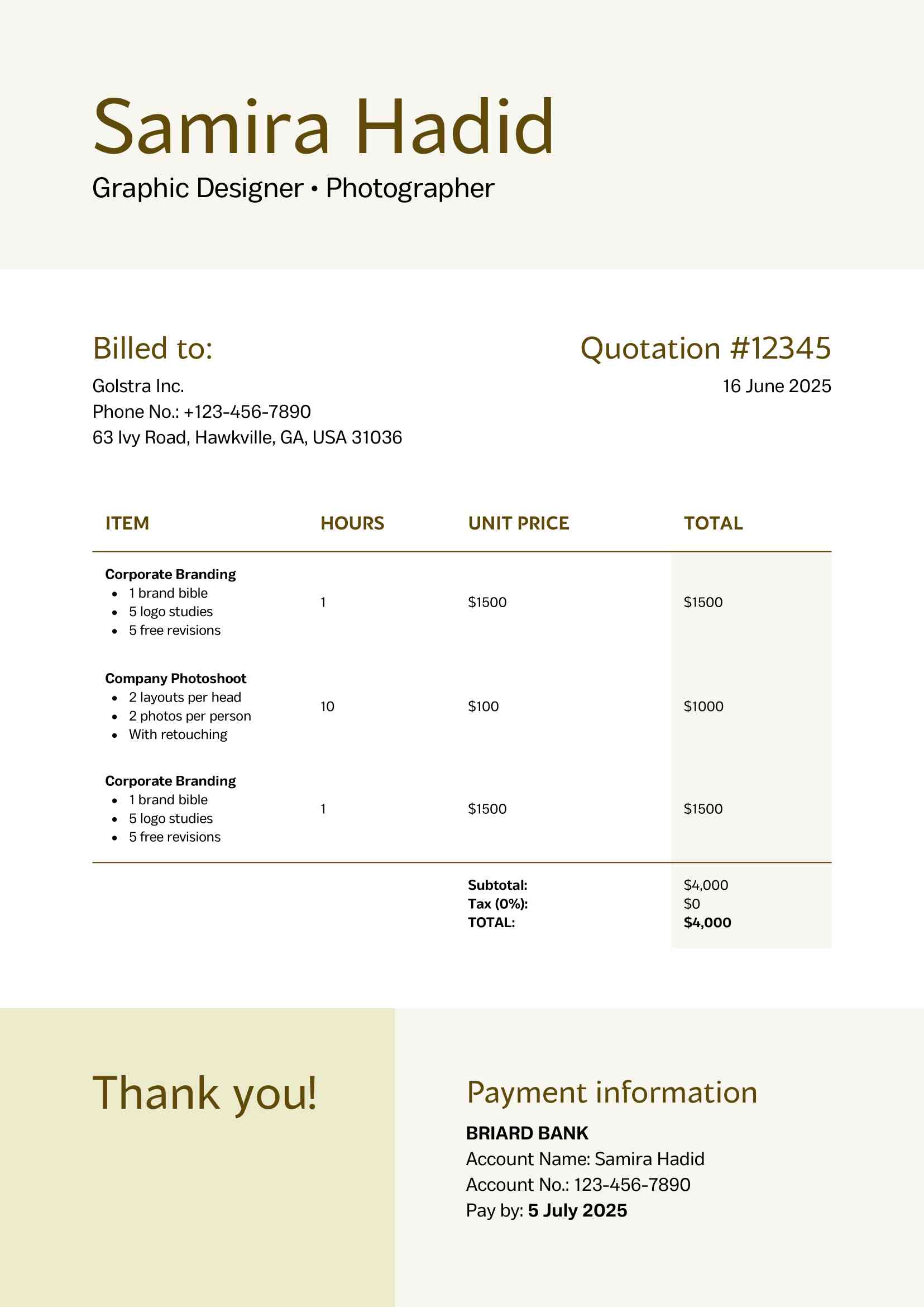 Version
Download

1

File Size

8.84 MB

File Count

1

Create Date

April 6, 2023

Last Updated

April 6, 2023
10170 Photography Invoice in Beige White Simple Modular Style
The Photography Invoice in Beige White Simple Modular Style template offered by Template care.com is an excellent tool for photographers who want to create professional and polished invoices for their clients.
This template has a simple and modular design that is easy to read and understand, and the beige and white color scheme gives it a clean and elegant look. The word template is fully customization, so photographers can easily tailor it to their needs, adding or removing sections as necessary.
By using this template, photographers can save time and effort while ensuring that their invoices are accurate and professional-looking. This template is available for download from Template care.com, making it a convenient and accessible resource for photographers looking to streamline their invoicing process.