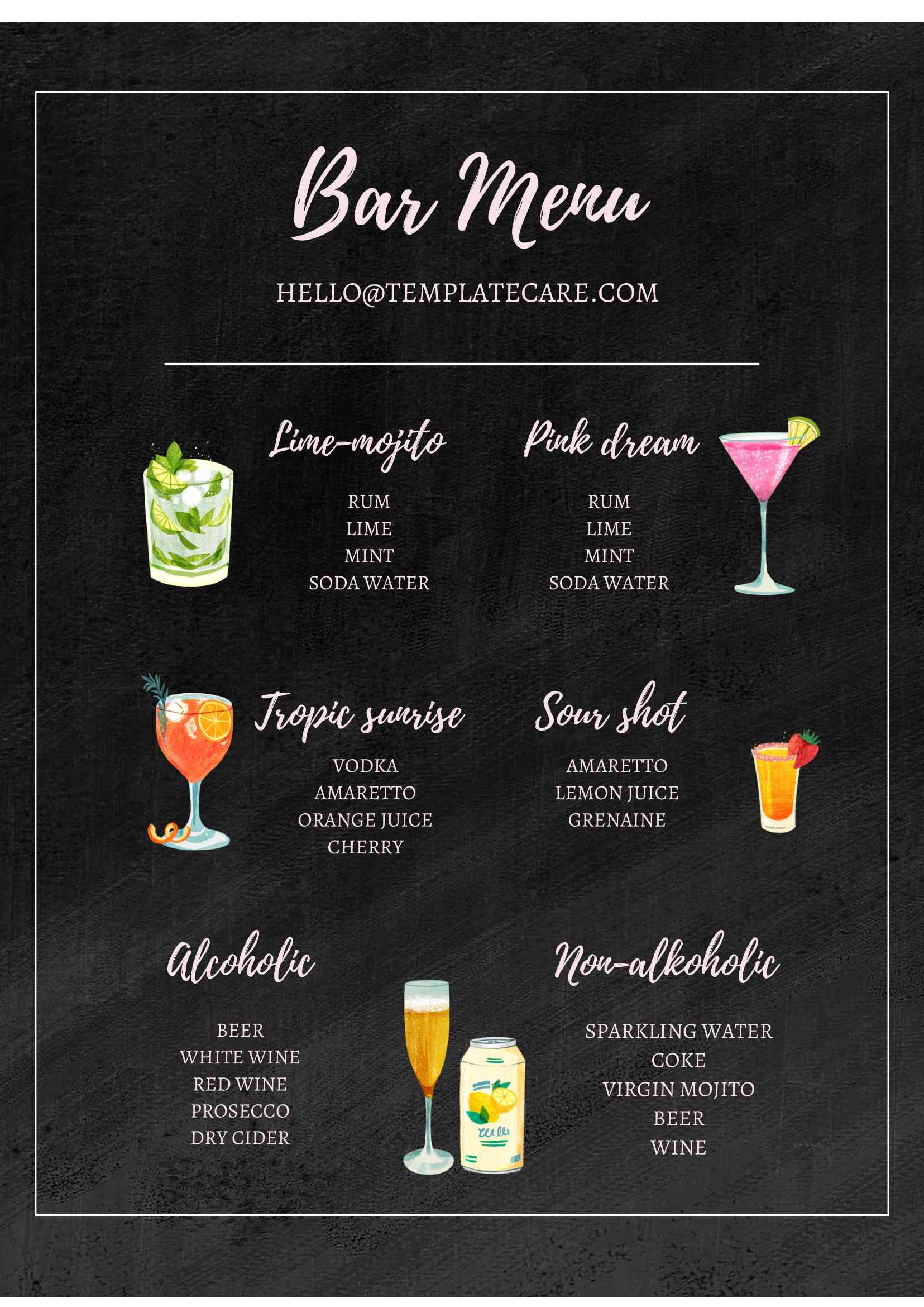 Version
Download

0

File Size

121 KB

File Count

1

Create Date

April 3, 2023

Last Updated

April 3, 2023
10112 Basic menu
The 10112 Basic Menu template, created by Template Care.com, is an ideal choice for businesses in the food and beverage industry looking for a simple and straightforward menu design. This template features a basic layout with clear and easy-to-read fonts, making it easy for customers to quickly find and select their desired menu items.
The template includes sections for appetizers, entrees, desserts, and beverages, as well as spaces to add descriptions and prices. With this template, businesses can easily customize the content to match their specific needs and preferences, such as adding their logo or changing the color scheme.
The option to download the template in Microsoft Word format makes it easy to edit and tailor the content to your specific business requirements. Whether you run a restaurant, café, or bar, this template provides a simple and effective solution for creating a menu that looks professional and organized.