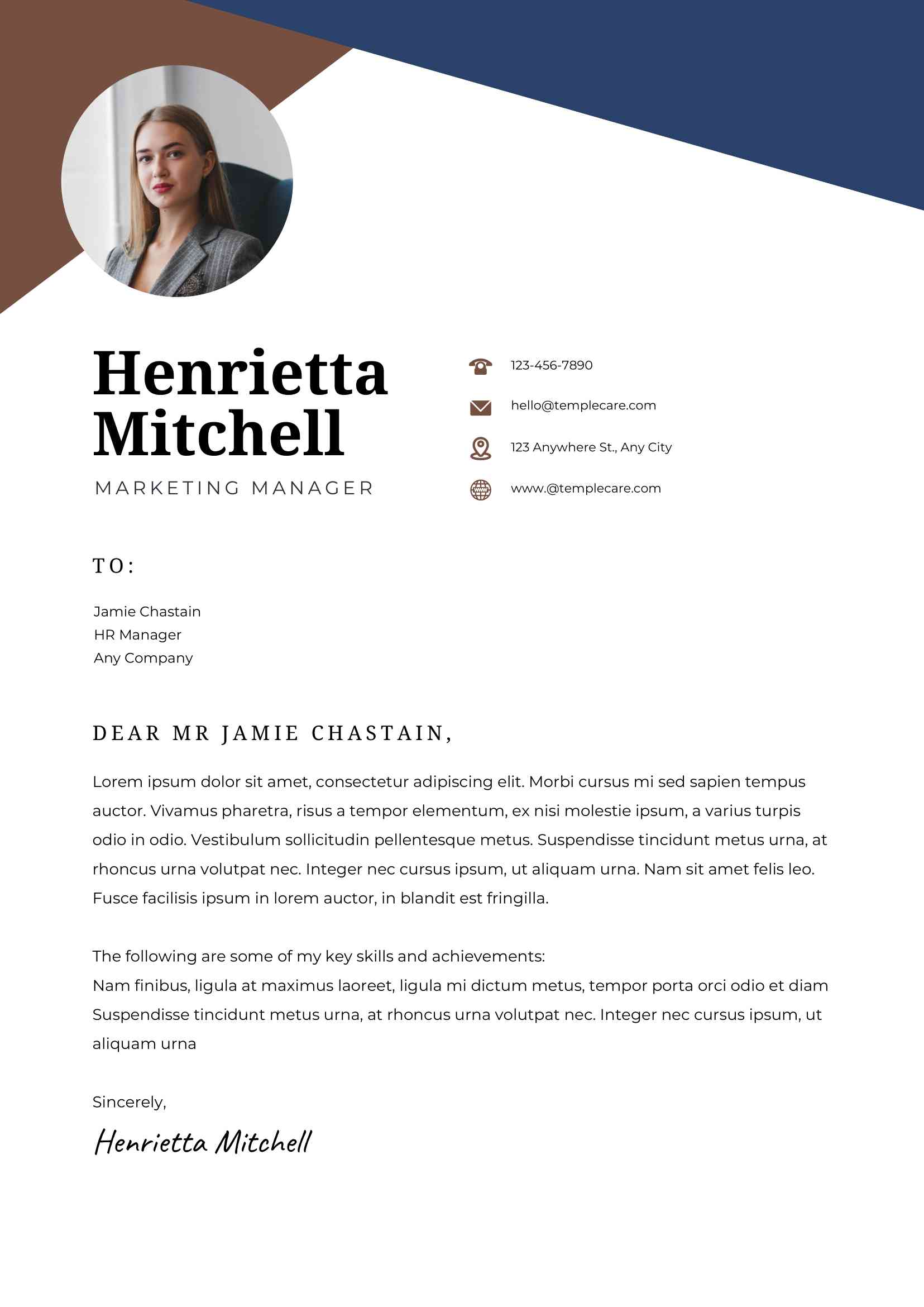 Version
Download

0

File Size

140 KB

File Count

1

Create Date

April 3, 2023

Last Updated

April 3, 2023
10111 White Brown Blue Aesthetic Corporate Cover Letter
The 10111 White Brown Blue Aesthetic Corporate Cover Letter template, created by Template Care.com, is an excellent option for job seekers looking to create a cover letter that is both aesthetically pleasing and professional. This template features a clean and minimalist design, with a white background and a combination of brown and blue fonts that adds a touch of sophistication.
The template includes all the essential elements of a cover letter, such as an introduction, a brief overview of qualifications and experience, and a closing statement. With this template, job seekers can easily customize the content to match their specific needs and preferences.
The option to download the template in Microsoft Word format makes it easy to edit and tailor the content to your specific job application. Whether you're applying for a job in finance, marketing, or any other corporate field, this template provides a simple yet effective solution for creating a professional cover letter that highlights your skills and experience.