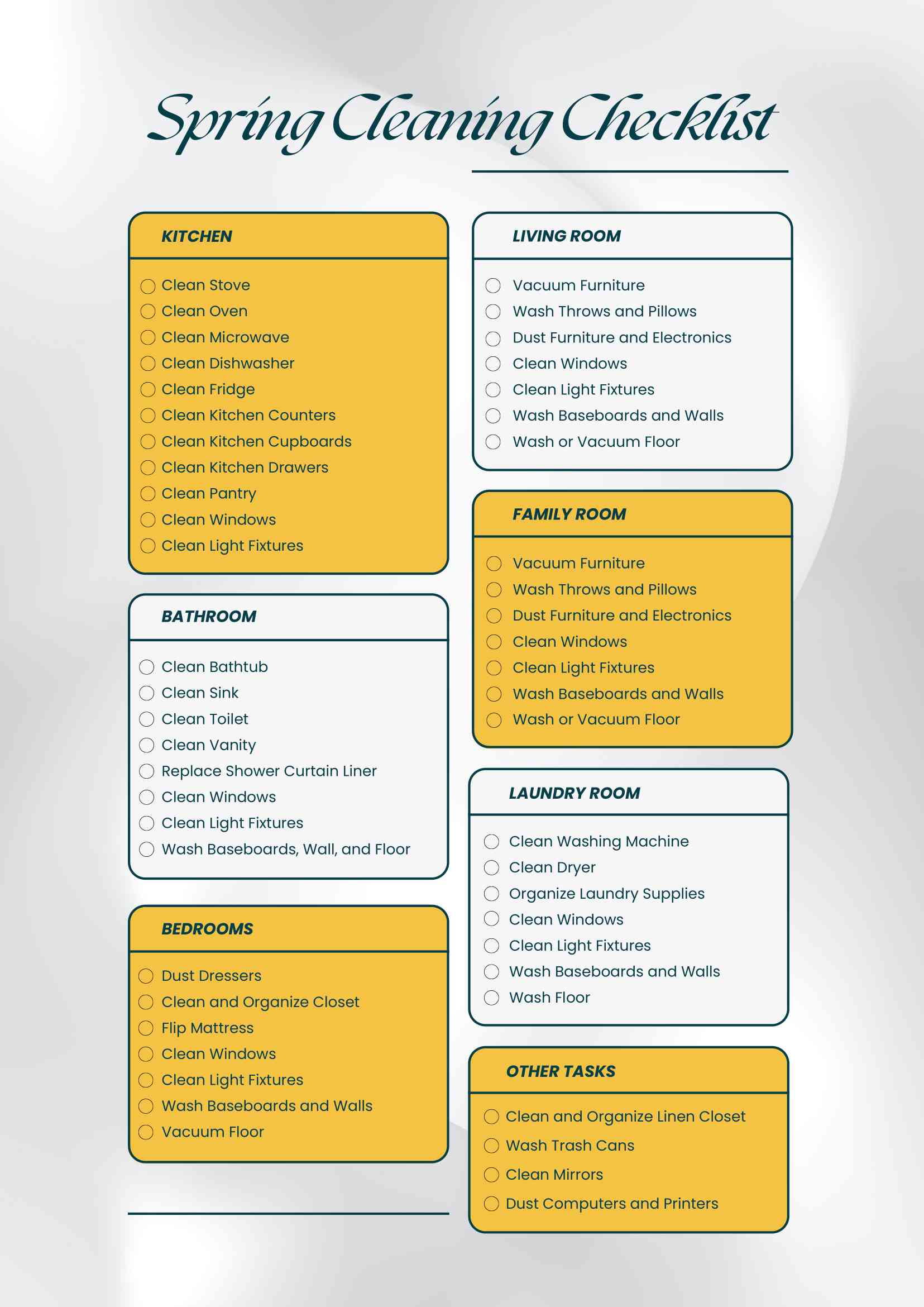 Version
Download

0

File Size

533 KB

File Count

1

Create Date

April 9, 2023

Last Updated

April 9, 2023
10053 Gray Yellow Simple Minimalist Grid Spring Cleaning Task Checklist
The Gray Yellow Simple Minimalist Grid Spring Cleaning Task Checklist is a helpful tool created by Template Care.com that can help you stay on top of your spring cleaning tasks. This template is available for download in Word format, making it easy for you to customize it to suit your specific needs.
The design features a simple yet effective gray and yellow minimalist grid, making it easy to read and use. With this template, you can create a list of tasks that need to be done for your spring cleaning, such as cleaning out the closet, dusting the blinds, or deep cleaning the carpets.
As you complete each task, you can check them off the list, ensuring that you don't miss anything. This word template is a great investment in your home and can help you stay organized and on track with your spring cleaning goals. Downloading this template from Template Care.com is an excellent way to get started with your spring cleaning tasks.