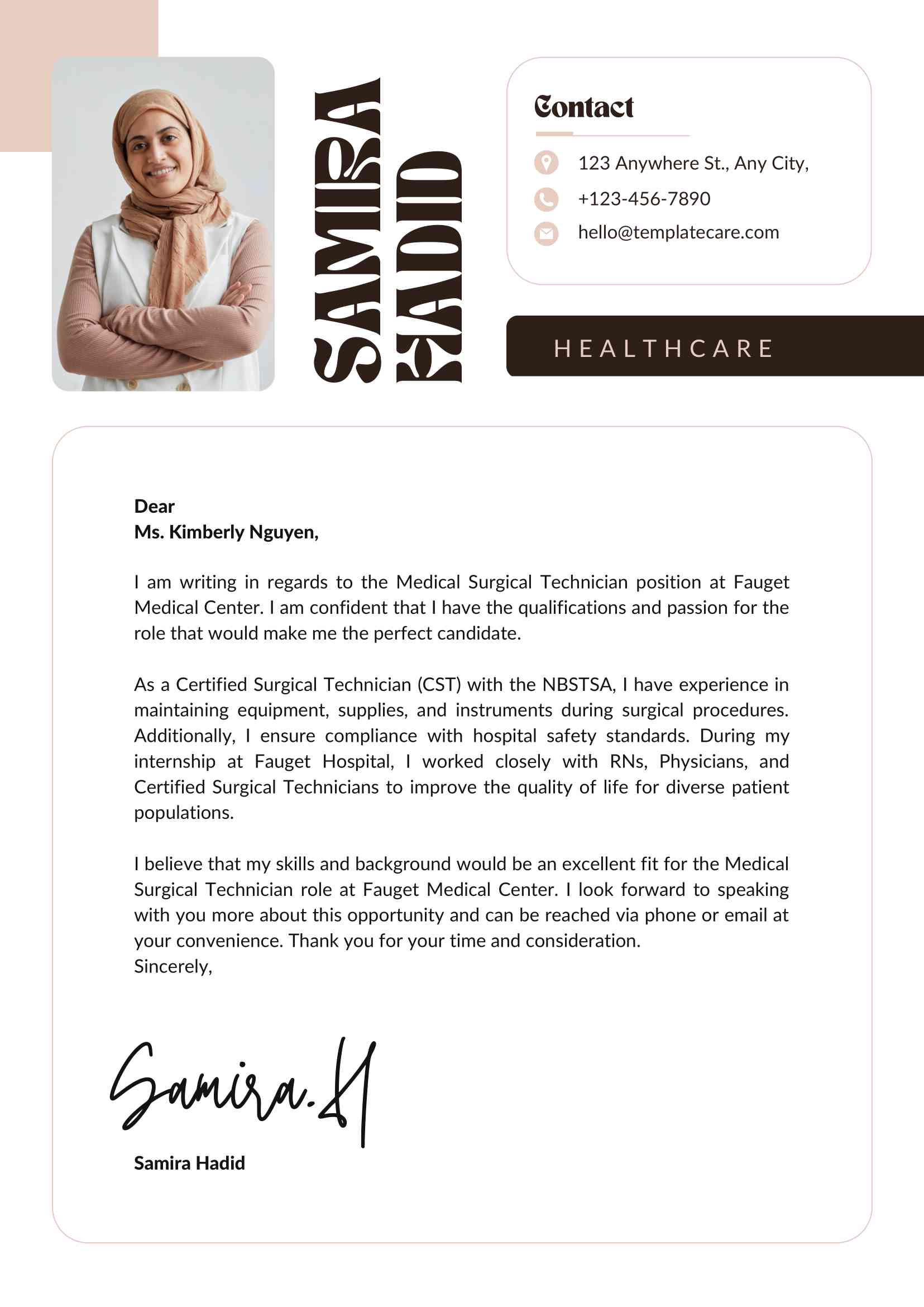 Version
Download

0

File Size

513 KB

File Count

1

Create Date

April 9, 2023

Last Updated

April 9, 2023
10017 Brown Minimalist Healthcare Cover Letter
The Brown Minimalist Healthcare Cover Letter template offered by Template Care.com is a sleek and professional option for healthcare professionals looking to make a strong first impression.
With its simple yet elegant design, this template allows the focus to be on the applicant's qualifications and experience. It is easy to use and customize, with clear headings and bullet points to guide the applicant in highlighting their most relevant skills and achievements.
By downloading this word template, job seekers can save time and ensure that their cover letter stands out from the competition.