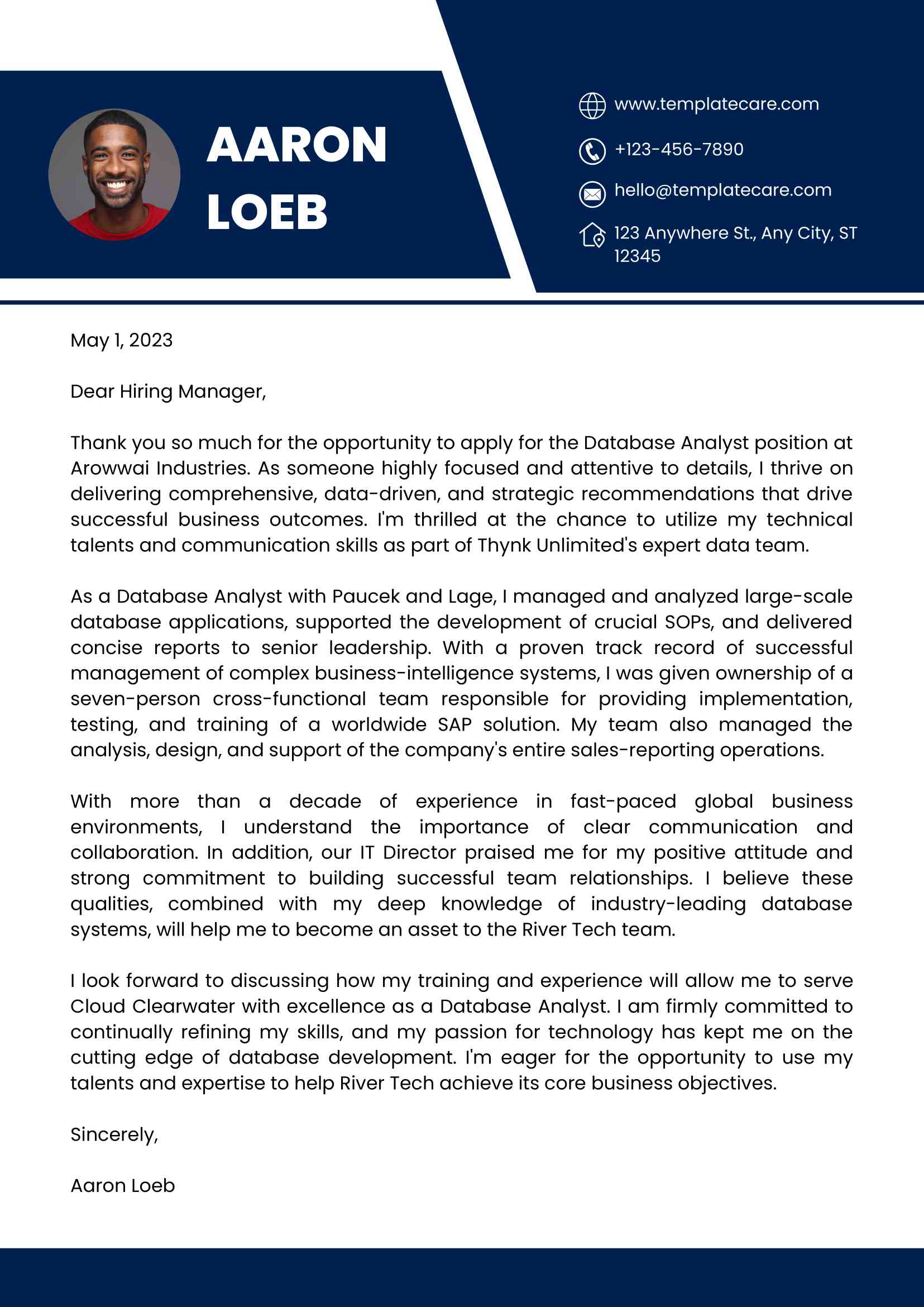 Version
Download

0

File Size

610 KB

File Count

1

Create Date

April 9, 2023

Last Updated

April 9, 2023
10016 Blue Simple Job Cover Letter
The Blue Simple Job Cover Letter template created by Template Care.com is an excellent resource for job seekers who are looking for a simple and effective cover letter. The template features a clean, minimalist design with a blue color scheme that is both professional and eye-catching.
It includes all the necessary sections, such as the applicant's contact information, the date, the hiring manager's name and contact information, and the body of the letter. The layout is well-organized, making it easy for job seekers to showcase their relevant experience and qualifications.
The template is also customization, allowing job seekers to adjust the color scheme, fonts, and layout to match their preferences. Template Care.com provides a downloadable word template, making it easy for job seekers to edit and use the cover letter for their specific needs. Overall, the Blue Simple Job Cover Letter template is a great option for job seekers looking to create a professional and effective cover letter in a straightforward and easy-to-use format.