Writing a good cover letter can be a daunting task. There are so many different elements that can make or break your application, and you don't want to mess any of it up. That's where a good cover letter template can come in handy.
Not only will it save you time, but it will also help you to focus on the most important part of your application the content. In this blog post, we'll show you how to use a simple cover letter template that can help you write a strong letter of recommendation. Just follow our easy steps, and you'll be on your way to getting the job you deserve.
How To Use Letter Template
If you want to write a great cover letter, then you need to use a template. A good cover letter starts with a strong introduction that introduces who you are and what you can bring to the company. The rest of the letter should be formatted in an attention-grabbing way that makes the reader want to read on. Follow these tips for writing a great cover letter with a template:
Use bullet points instead of paragraphs: A well-organized cover letter is easy to read and will stand out from other applicants. Try using bullet points instead of paragraphs to make your points more easily understood.
Start with an overview: First, outline your key qualifications for the position you're applying for. Then, explain how those skills would benefit the company and why they're perfect for this particular job opening.
Keep it personal: When writing about yourself, don't shy away from mentioning your hobbies or interests. This will show that you're genuinely interested in this company and its mission.
Be sure to include contact information: Include your name, phone number, and email address at the bottom of your document so that the hiring manager can contact you directly if they have any questions.
Why Cover Letter Is Important
Cover letters are important in the job search process because they let hiring managers get to know you better and help determine if you are a good fit for the position. They also show your writing skills and demonstrate your ability to think on your feet.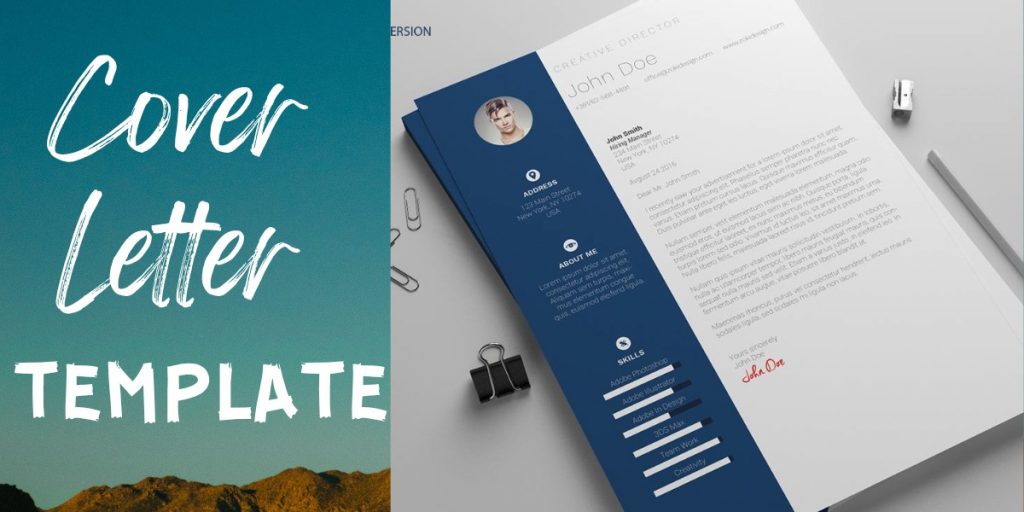 To create a successful cover letter, start by finding the right template. There are many free templates available online, as well as subscription-based services that offer a wide range of options. Once you have chosen a template, be sure to customize it to reflect the specific requirements of the position for which you are applying.
To improve your chances of being selected for an interview, make sure to include:
Your resume or CV
The cover letter you created using the template
Any relevant references
How To Download Cover Letter Template
Cover letters are one of the most important pieces of correspondence you'll send out during your job search. The right cover letter can land you an interview and even a job offer! To get started, download our free cover letter template.
Once you have the template downloaded, follow these simple steps to create a winning cover letter:
Start with a strong introduction that introduces yourself and explains why you are interested in the position.
State the specific qualifications that match the requirements of the position.
Explain how your skills and experience would benefit the company.
Summarize your past work experiences in a concise way.
Add personal touches to show how you would fit into the role and team at this company.